YOUR HEALTH Wellness Centre – May 2023 Clinic Newsletter
By admin
Posted On May 24, 2023
We think of springtime as a time to review and refresh our homes, but it's also a great time to make sure your body is refreshed and ready for your summer activities! People of all ages – from babies to adults – can benefit from a health review to make sure you are at your best.
Featured article: Making children feel comfortable during chiropractic care
Although we may see children as smaller versions of adults, there are many differences physically – as well as in the feelings, demands, needs, behaviours, and thoughts of children – that require us to modify our approach to the physical exam of children. [Read more]
Featured article: Chiro spring tune up
As the warm weather returns, so do warm weather activities. It's a good idea to book an appointment for a "spring tune up" to see how your body is doing and to go over any stretches or exercises that may need to be added to your routine. [Read more]
Featured article: Abdominal massage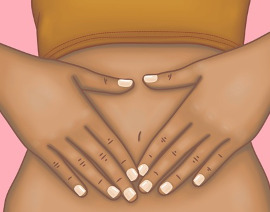 Have you ever had abdominal massage? If you haven't, then you have been missing out. The benefits of abdominal massage can stimulate the parasympathetic nervous system, your "rest and digest" response. It can also release physical tension and emotional stress that some people don't realize they have. [Read more]
---

Like us on Facebook and follow us on Instagram and Twitter to get additional health facts and find out more about events.
We encourage feedback on your experience with us. If you have a few minutes, let us know how we did or how we could make your experience even better.
---