YOUR HEALTH Wellness Center – April 2022 Newsletter
Please continue to wear a mask for appointments
On Monday, March 21, 2022, the Ministry of Health Ontario lifted the mask mandate for most indoor public places. However, YOUR HEALTH Wellness Centre falls under the healthcare directives and we are still required to have masks worn at the clinic. These guidelines will remain in place until at least the end of April and will apply to all healthcare professionals and clients who enter the clinic.
For the continued health and safety of you and our practitioners, we will continue to practice the sanitation and safety protocols in the clinic, including COVID screening.
Thank you for your understanding and co-operation.
Doing our part for Earth Month – Reusable headrest covers
Although we try to limit our impact on the environment every month, since April is Earth month we wanted to take this opportunity to remind our patients of the soft, reusable headrest covers we sell for only $10. Covers are machine washable and easily roll up to keep in your car or purse. This helps reduce paper use and our environmental footprint!
For the month of April, when you purchase a reusable headrest cover, you will get $10 off one chiropractic visit. In the event we run out of our current stock, this promotion is also valid on any pre-orders made in April.
Help us take steps towards a greener clinic! Happy Earth Month!
We've been keeping a secret
We have been keeping a very exciting secret and we can't keep quiet anymore.
This spring, on April 21st, we are excited to share that YOUR HEALTH Wellness Centre, in collaboration with Lakeside Natural Health Centre, will be launching an in-person community health initiative for women of all ages, called The Wild Collective. The Wild Collective is a revolutionary program with intention to connect like-minded women to each other while helping women to reclaim their Wild.
'Wild' ~ To live a natural life, one in which the creature has innate integrity and healthy boundaries.
The intention is to create a health community of like-minded individuals and connect your physiology (health symptoms) to your intuition, strengthening your relationship with your Authentic Divine Feminine.
Social isolation and loneliness are a leading factor in all-cause mortality in women. More than cigarette smoking, alcohol consumption, poor diet, and obesity. Wow. Thanks COVID.
More positively, connection can reduce risk of mortality after a cardiac event by 50% and strong social connections can prevent cognitive decline by 91%.
It seems so simple and powerful, yet we just need to prioritize community. Our health depends on it.
This is a really wonderful opportunity for our community as this is a transformational and revolutionary healthcare experience. One we are confident that you will find incredibly valuable.
We are living in a time where we need community now more than ever. We are thrilled to have the opportunity to offer this experience live and in person. We promise it will be a transformative experience!
Since you are already a valued member of our community, we wanted to give you the first insider exclusive opportunity to be the first to get on our wait list.
Not sure if this is for you? If you are intrigued (even just a little), we have got you covered! We will be hosting a free information session (at the clinic and virtually) on what this experience is all about and to give you an opportunity to ask questions. Sign up to be the first to know more! There will be many incredible bonuses offered as well by simply joining the info sessions.
We cannot wait to connect with you soon.
Dr. Lisa Adams, ND
Women's Health and Happiness Cheerleader
Facilitator of The Wild Collective
Featured article: Let's talk a little about sleep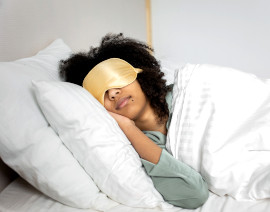 Getting a good nights sleep is crucial for your health, healing, and recovery. The quality and quantity of sleep impacts your body's ability to repair and grow tissue, bone, and muscle and affects your immune system. We have a few tips to help you get a better night's sleep. [Read more]
Reiki and Reflexology
As the world reopens and begins to heal from our last few years, allow yourself the same!
Benefits of these non-invasive holistic therapies include:
Overall full-body balance
Reduced stress
Improved circulation
Stimulated nerve function
Improved immune system
Increased energy
Fewer headaches
Reduced edema (swelling)
Book yourself or a loved one a therapeutic session! We offer the following stand-alone services:
$75.00 for 60 minutes of Reiki
$55.00 for 60 minutes of reflexology
$40.00 for 40 minutes of reflexology
For the ultimate therapeutic treatment, book the Body, Mind, and Soul Reiki and reflexology package for only $99.00, which includes a 90 minute session combining 60 minutes of Reiki and 30 minutes of reflexology.
Offered by Tania Hynes, Reiki Master and Advanced Therapeutic Reflexology Student (Ingham Method). Please feel free to email any questions or inquires you may have and I would be happy to help, tania@yourhealthwellnesscentre.com.
---

Like us on Facebook and follow us on Instagram and Twitter to get additional health facts and find out more about events.
We encourage feedback on your experience with us. If you have a few minutes, let us know how we did or how we could make your experience even better.
---