YOUR HEALTH Wellness Centre – November 2020 Clinic Newsletter
Missing our yoga classes?
While we can't offer our in-person yoga classes yet, the Canadian Chiropractic Guideline Initiative (CCGI) have created a series of videos demonstrating helpful yoga poses that we can share with you. If you are looking for a gentle way to help maintain flexibility while you are working from home, or want a refresher on the proper technique for these common poses, you can watch the videos on the YOUR HEALTH Wellness Centre web site.
---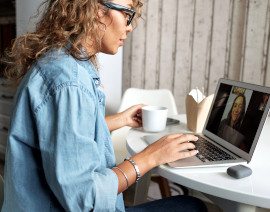 10 things you need to know about telehealth care
Due to the spread of COVID-19, leaving our homes can feel difficult. Healthcare professionals are making it easier with telehealth. Here are ten things you might want to know before booking your virtual appointment. [Read more]
Stress: what is it exactly?
What causes stress is unique and different for each person, but comes from the same place: our thoughts and feelings around the stressor. If you can review your thoughts around stressors, you can start to change what stresses you. [Read more]
---

Like us on Facebook and follow us on Instagram and Twitter to get additional health facts and find out more about events.
We encourage feedback on your experience with us. If you have a few minutes, let us know how we did or how we could make your experience even better.
---