YOUR HEALTH Wellness Centre – February 2019 Clinic Newsletter
Still looking for the perfect Valentine's gift?
You can purchase a YOUR HEALTH gift certificate in person or over the phone for any amount. If calling, simply have your credit card ready and call the clinic at 905.829.0724. You can pick up your gift certificate at the clinic or have it mailed to you within 2-3 business days.
Winter skin stress? Get your glow back!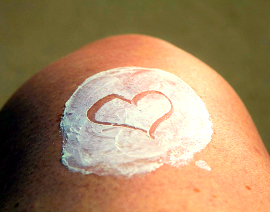 Cold weather and artificial indoor heat can leave your skin feeling dry and chapped, so be especially kind to your skin during the winter months. [Read More]
W-sitting and your toddler's health
You may have noticed your toddler sitting in the W position and have wondered if it is okay for them to do so. The answer is absolutely not! Here are a few reasons why your toddler should not be W-sitting during playtime. [Read More]