YOUR HEALTH Wellness Centre – December 2022 Clinic Newsletter
December and January holiday hours
The clinic is closed on Boxing Day and January 2nd. Please check with your therapist to see what their hours are during the holidays.
Do you have unused benefits?
Make sure that you maximize your extended health care coverage, including orthotics, as most benefits don't carry over into the New Year. All of our therapists are registered with their respective colleges, allowing you to claim your therapy for reimbursement under your group insurance.
For more information, or to book your appointment, please call YOUR HEALTH at 905.829.0724.
Happiness always starts with self care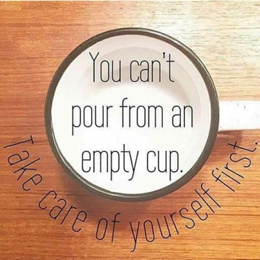 Are you struggling with health issues, stress, or anxiety, or simply having trouble coping in these unprecedented times?
If you have never been introduced to an Energetic Technique called Reiki, I would be happy to acquaint you with ways we can help make every day a bit easier.
Reiki is a Japanese form of alternative medicine and this energy healing approach promotes overall mind, body, and spirit balancing. Please feel free to reach out with any questions or concerns. I am always happy to help!
Tania Hynes
Reiki Master, IARP
tania@yourhealthwellnesscentre.com
Featured article: Choosing the right bed for you
Chiropractors are often asked for advice on the selection of beds and mattresses and, in truth, there is no one solution that suits all. But, we spend more than a third of our lives in bed, so we should choose our beds carefully. [Read more]
---

Like us on Facebook and follow us on Instagram and Twitter to get additional health facts and find out more about events.
We encourage feedback on your experience with us. If you have a few minutes, let us know how we did or how we could make your experience even better.
---