YOUR HEALTH Wellness Centre – December 2018 Clinic Newsletter
Help us support our community!
Through December, we are collecting food donations for the local Fare Share Food Drive. Food donations can be dropped off in the Fare Share bin at the clinic any time. If you need ideas, the food bank has a list of the most needed items.
Thank you for helping us support our community!
Don't miss our Orthotics promotion: BOGO for $100
Continuing in December, we are offering our Buy one pair of custom orthotics and receive the second pair for only $100 promotion. That's two pairs for only $600!
Many insurance policies include coverage for orthotics once a year. This is the perfect time to check with your benefits provider to see if orthotics are covered under your plan and, if required, to get a note from your doctor so that you don't miss out on this promotion!
Custom orthotics differ from the inserts you can buy at any store. They are specially made to conform to the unique shape of your foot and can be created for almost any type of shoe, including high-heeled shoes! They are inserted into the shoe or integrated into the shoe's design so that they become part of the sole of the shoe.
Your feet should not hurt. They are designed to be used, and pain is the body's way of warning you that something is wrong. If you ignore the pain, the condition causing it could become worse. Custom orthotics help correct misalignments of the foot, improve posture, and eliminate foot or leg pain.
For more information or for your orthotics assessment, please call us at 905.829.0724.
Come join us at our holiday market December 15!
Manual Lymphatic Drainage (MLD)
Manual Lymphatic Drainage (MLD) is a set of techniques developed by Vodder to help the lymphatic system function correctly. In lymphedema, where tissues retain fluid and swell, the goal of MLD is to reduce the swelling. MLD can also be used after trauma or surgery to help prevent the formation of scar tissue. Because MLD relieves pain and reduces swelling, MLD is also helpful with rheumatoid arthritis and chronic sinusitis. [Read More]
Pre-birth acupuncture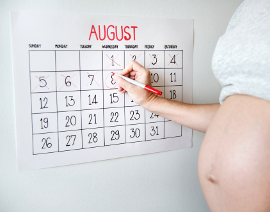 It's not surprising that women planning a more natural childbirth may choose to take prenatal yoga classes and practice various breathing techniques and visualizations to prepare themselves for their labour both physically and emotionally. Acupuncture is another option that is getting more and more attention. [Read More]