Dr. Carole Smith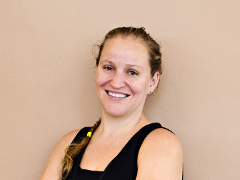 Clinic Director, Chiropractor, Medical Acupuncture provider, Doula
I graduated with clinic honours from the Canadian Memorial Chiropractic College (CMCC) in Toronto, where I am also on faculty now, and completed continuing education with the International Chiropractic Pediatric Association. I am also certified in contemporary medical acupuncture (McMaster University) and Webster certified.
My treatment experience includes a variety of patient conditions, including sports injuries, repetitive strain injuries, chronic conditions, car accidents, and other traumas. I treat patients with a range of different muscle release and instrument-assisted soft-tissue techniques. My diverse experience allows me to treat many types of issues, including headaches; back, neck, and joint pain; sprains and strains; TMJ (jaw) issues; plantar fasciitis; sciatica; and stress. I am always happy to discuss treatment options for your individualized conditions.
I have a significant interest in treating special needs conditions, including children with autism or other developmental and physical delays. Before attending CMCC, I received my Bachelor of Arts from Simon Fraser University, majoring in psychology with a focus on children with autism. I also worked for 12 years as an IBI therapist for children with autism, both privately and at Erinoak in Halton and Peel, and a year interning at the Muki Baum Children's Center in Toronto doing chiropractic and rehabilitation for the dual-diagnosis students at the center.
Other strong areas of interest are women's health related concerns, including pregnancy and dysmenorrhea, and pediatric concerns in infants and children. As a CAPPA-trained Doula, I attend births and teach workshops on pre- and post-natal wellness care for pregnant moms, newborn babies, and families.
As an accomplished bagpipe player, I have competed in various bagpipe competitions across North America and Scotland, including winning two World Pipe Band Championships in Glasgow, Scotland.
Lately, my "free" time has been gladly spent volunteering within the community with rEcess Oakville and as a leader with the Girl Guides of Canada, working on my ninja skills with my daughter, and training for many of the exciting triathlons here in southern Ontario.
I am a proud member of the Canadian Chiropractic Association, Ontario Chiropractic Association, College of Chiropractors of Ontario, Canadian Contemporary Acupuncture Association, International Chiropractic Pediatric Association, and faculty at the Canadian Memorial Chiropractic College.