Caitlin MacLeod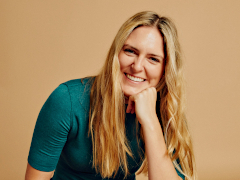 Osteopath
I'm family oriented and grew up spending summers at my family cottage. I was raised to love the outdoors. I now enjoy exploring the wilderness with my dog Koda. I and my two sisters grew up playing sports together – mainly basketball and volleyball – and I followed my passion for basketball to the University of Waterloo where I played for the Varsity team. I graduated from Waterloo with a Sport Business degree. It was not until after Waterloo that I discovered osteopathy and the benefits it has on people's health. From countless sports related injuries and my passion for health and wellness, I decided to follow Osteopathy based off the personal health benefits it provide and how I thought it would benefit others.
I graduated from the Canadian Academy of Osteopathy (CAO), rooted in classical and principles based understanding of osteopathic thinking, assessment, and treatment. My main goal of treatment is to search for the root cause of the problem and return health to the body. I am a professional member of Osteopathy Canada (OSTCAN). The CAO and OSTCAN adhere to the highest international standards in education and professionalism with all of their members completing 4200 hours of education and a minimum of 1000 hours of supervised clinical practice and training.
I look forward to improving my patients' mobility so they can continue to do what they love, regardless of age!