YOUR HEALTH Wellness Centre – September 2018 Clinic Newsletter
Book a Reiki or Reflexology session
Are you or someone in your life struggling with stress, health issues, or just in need of some relaxation therapy? A Reiki or Reflexology session with Tania Hynes, Reiki Master and Advanced Therapeutic Reflexology Student (Ingham Method) can help!
Benefits of these non-invasive holistic therapies include:
Reduced Stress
Improved circulation
Stimulated nerve function
Improved immune system
Increased energy
Reduced headaches
Reduced edema
Book one of our single therapeutic sessions:
$70.00, 60 minute Reiki
$50.00, 60 minute Reflexology
$35.00, 40 minute Reflexology
Or, for the ultimate therapeutic treatment, book a Body, Mind, Soul Reiki and Reflexology Package for only $95.00, which includes a 60 minute Reiki session and 30 minute Reflexology session.
Please feel free to email any questions or inquires you may have to tania@yourhealthwellnesscentre.com and I would be happy to help.
Benefits of Reflexology and Reiki
Reflexology deals with the principle that there are reflex areas in the hands and feet which directly correspond to all of the glands, organs, and parts of the body. Stimulating these reflex areas properly is a type of preventative maintenance and can help many health and wellness issues in a natural way. It reduces stress, helps manage pain, and promotes deep relaxation, physical healing, spiritual healing, and self-improvement. Reiki and Reflexology are highly effect together and in conjunction with other medical and therapeutic techniques. [Read More]
YOUR HEALTH and backpacks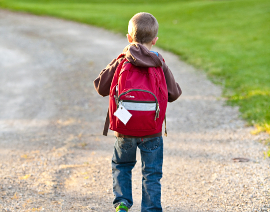 Back to school often means back to school shopping. Ensuring your child has the proper equipment to get them to and from school is just as important as their other school supplies. Making sure your child has a proper fitting backpack and knowing how to pack it can help them avoid injury. [Read More]