YOUR HEALTH Wellness Centre – August 2019 Clinic Newsletter
By admin
Posted On August 2, 2019
Thank you for supporting our bubly Smile stand for Autism Speaks Canada
Thank you to those who dropped by the clinic on Tuesday, July 30 to help us support this great cause!
Dr. Leann is returning soon
Greetings from my baby vacation! As many of you are aware, I have been off for the past few months with my growing family. On March 27th 2019, we welcomed baby Benjamin to our family. He has really completed our family and we are loving watching him grow. He is such a happy and smiley baby. His big sister Hannah loved him instantly and has been very helpful. I am enjoying my time with my little ones while they are still little.
I have been enjoying my time off with the kids and am looking forward to returning to the clinic after Labour Day weekend. My official first day back will be Wednesday, September 4th. My new hours will be Mondays and Wednesdays from 3pm-7pm, Fridays from 2-6pm, and the first Saturday of every month from 9am-12pm. These hours and days will be expanded as I gradually return to full-time practice.
I am looking forward to seeing everyone in the fall and hope that everyone is enjoying their summer. Feel free to contact the clinic to book your appointment with me now to guarantee you get the time and date that you want.
Wishing everyone a happy and healthy summer! I'll see you soon!
Coming soon – online booking
We are in the midst of transitioning our clinic to an application that supports electronic health records and an online booking system. We hope to have everything up and running by mid-August, so please stay tuned for more information.
Pregnancy-related changes and how physiotherapy can help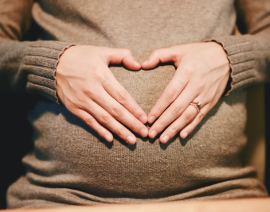 As a father, understanding pregnancy-related changes was crucial for me. Physiotherapy during pregnancy can help in many ways, starting with understanding the changes the mother's body is undergoing to prepare her for childbirth. [Read More]