YOUR HEALTH Wellness Centre – April 2019 Clinic Newsletter
YOUR HEALTH welcomes Benjamin Morrison to the family!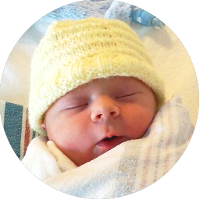 Dr. Leann's son, Benjamin Gerald Randle Morrison, was born March 27 at 12:19am, weighing 7 lb 11 oz and measuring 19 inches long.
Hannah's big sister duties have officially begun!
Have you tried Thai hot stem massage yet?
This luxurious treatment is relaxing and therapeutic at the same time! It includes a combination of techniques taken from Thai Yoga massage, Lomi Lomi, acupressure, shiatsu, lymphatic drainage, and energetic trainings. The stems are made of unbleached natural cotton and contain a number of organically-grown herbs, such as camphor, tamarind, sweet flag, mountain ebony leaves, somboil, jeang leaves, and eucalyptus. This massage not only improves the circulation, but is detoxifying, pain relieving, and anti-inflammatory. In addition, it improves the energy flow which is responsible for mental and physical health. This treatment is great for anyone trying to detoxify or decrease fascial restrictions, stress, and muscular tightness or pain. It can be combined with deep tissue massage as well!
For the month of April, you can save $40 when booking a Thai hot stem massage. To book an appointment, please call us at 905.829.0724.
Lymphedema, part 2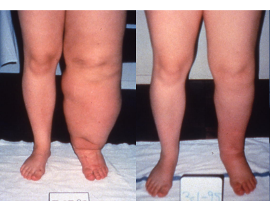 Lymphedema is typically categorized by four stages. Complete Decongestive Therapy (CDT) is a non-invasive, multi-component approach to effectively treat and manage lymphedema and related conditions. [Read More]